Imagine waking up in a beautiful white-washed cave villa in Santorini, where you can sip your morning coffee/tea while enjoying fresh and cool sea breeze and an incredible panoramic view of the deep blue Aegean sea. Well, we did that and we loved it!
Santorini is a dream destination for many and staying in one of its white-washed cave villa is an experience that you will remember.
We stayed at Blue Angel villa in Fira with 3 double beds that can comfortably accommodate 6 people. One of the double beds even has its own bathroom, living area and kitchenette.
The living and dining area are spacious and tastefully decorated. You could even watch Netflix from the TV. The kitchen is fully equipped with microwave, stove, pots and pans, coffee maker and a fully stocked kitchen.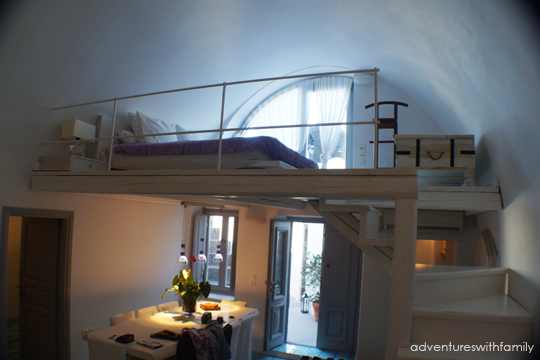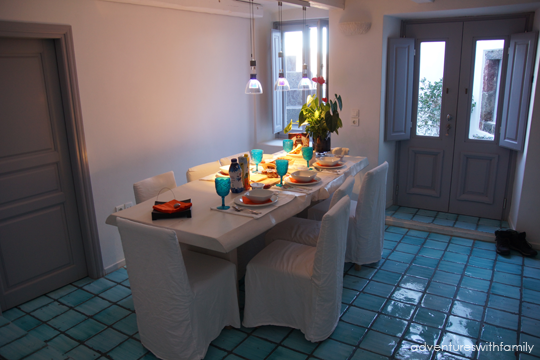 The cave toilets are one of a kind . The villa has has two jacuzzis, one indoor and the other, outdoor.
The best part of the villa is the top deck with a panoramic view of the Aegean Sea and a fabulous spot to enjoy the famous Santorini sunset without anyone else blocking your view.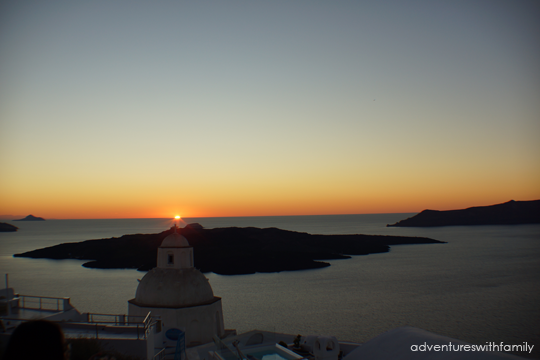 We booked this villa via booking.com. Check availability and rates here Blue Angel Villa.
Other fabulous cave villas in Santorini
Apart from Blue Angel Villa, there are other great cave villas in Santorini. The ones which are near the castle with the famous view of Santorini is in the village called Oia.
The other area that is great to stay is Fira, the main town of Santorini. It has a lot of restaurants and shops. The bus interchange is also in Fira.
Tips for finding a cave villa in Santorini
If you want better deals for villas, avoid the peak seasons of July and August. We went in December and the price of villas were much more affordable. Below are current deals for Santorini.

While staying in Santorini, you may wish to join some of the popular tours.