What to eat in Santorini?
Santorini is an idyllic getaway with beautiful white-washed villages perched on top of a cliff with a breathtaking view of the Aegean Sea. Trying out the local food in Santorini is an attraction in itself.
Here are our top 10 food choices in Santorini:
1. Seafood
Being surrounded by the Aegean Sea, fresh seafood is abundant in Santorini. The recommended catch are sea bream, red mullet and sword fish. Their octopus are so crazy huge that you could be full eating just part of one tentacle!
We had our seafood dinner at Noussa restaurant in Fira (pictured below).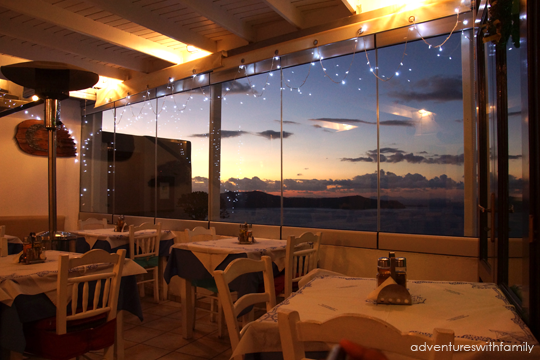 2. Santorini Salad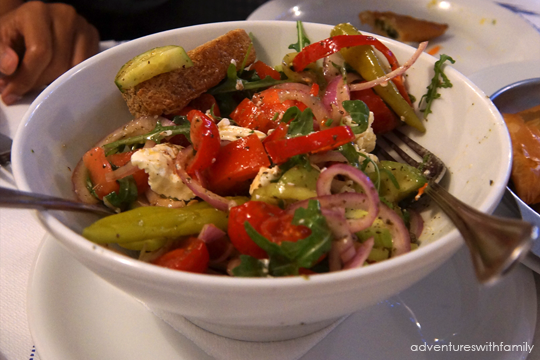 Santorini's fertile volcanic soil makes it a perfect place to grow plants. The locally produced cherry tomatoes were the juiciest and sweetest ones we have ever tried. Even the locally produced cucumber was "juicy" and refreshing. The best way to enjoy both is to try the Santorini Salad. Unlike normal Greek Salad, the Santorini Salad uses the locally produced cherry tomatoes, cucumber and goat's cheese, instead of feta cheese.
3. Anything Santorini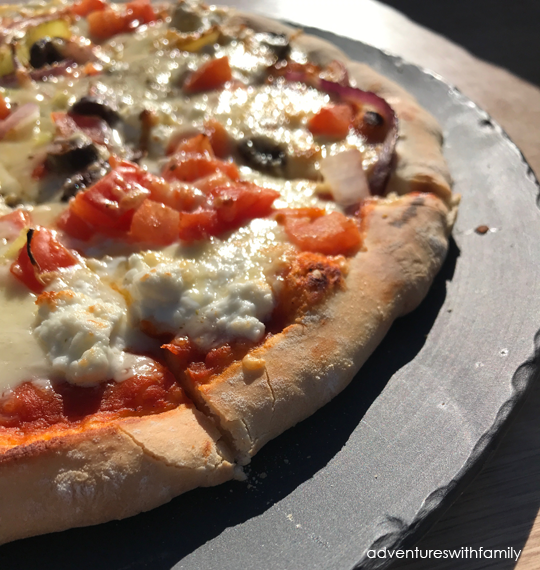 If salad is not your thing, Santorini's cherry tomatoes and cucumbers are also available in pizzas and crepes. Just look for menu items that has the word Santorini, like Santorini pizza or Santorini crepes, and Sandwiches.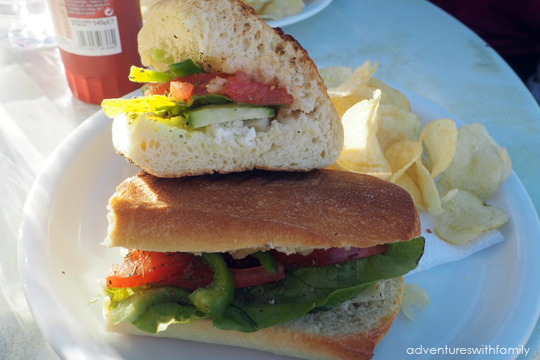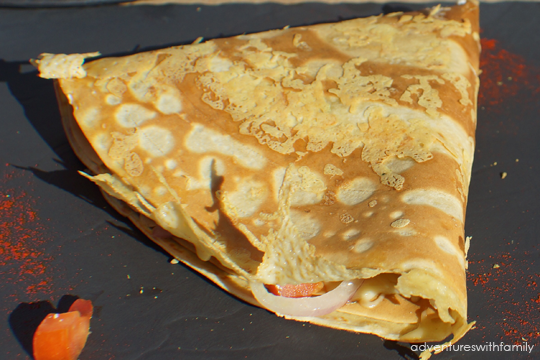 4. Flava Beans
Another greek food to try is flava beans. It is a form of lentil beans that are also locally grown, and made into a paste.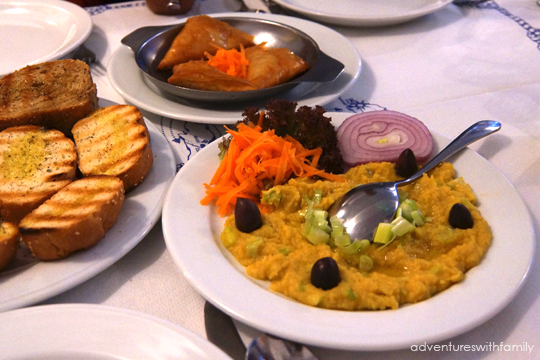 5. Spanakopita
The Greek spinach pie (in above picture ) makes a perfect appetiser before the main course.
6. Baklava
Baklava are decadent dessert is popular in Santorini.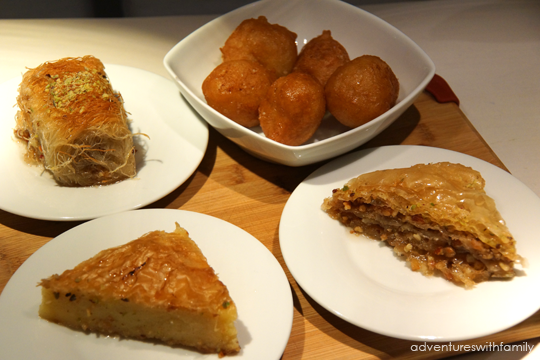 Other types of food to eat in Santorini are:
Tomato Gefthedes – Tomato Fritters
Saganaki – Fried cheese in filo pastry
Greek Coffee – To be honest, we can't tell the difference between Greek or Turkish coffee, but when in Santorini, you might want to try the Greek coffee.
Souvlaki, Gyros and Falafel – we did not realise that Turkish and Greek cuisine have quite lot of similarities. Souvlaki, gyros and falafels can be found in many parts of Santorini. They even have vegetarian versions of these. We saw one vegetarian eatery selling these in the centre of Fira, close to the bus interchange.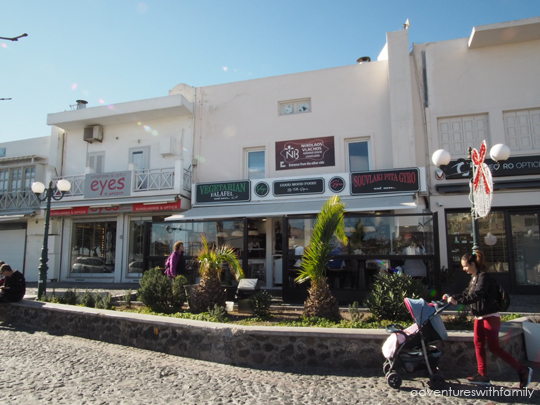 What to Eat – Bonus
While this is not particularly Greek, we particularly recommend the cappuccino at the cafe right in front of where the bus drops you in Oia. It is called Central Fast Food and Cafe.
Tips for where to eat
Restaurants that face the sea charge a premium for the sea view, so if you are on a budget, choose from restaurants not facing the sea. There are many in the main town of Fira.
Related Posts
10 things to do when visiting Santorini in Winter