It is always a challenge for muslims to find halal food when travelling.  Fortunately, Phuket and the Southern Thailand have a large muslim community, making it easier to find authentic Thai halal food.
Here are some of the halal restaurants that we have tried.
1. Golden Kinaree Buffet Restaurant at Phuket FantaSea
The Golden Kinnafee Buffet restaurant at Phuket FantaSea offers the largest buffet in Asia.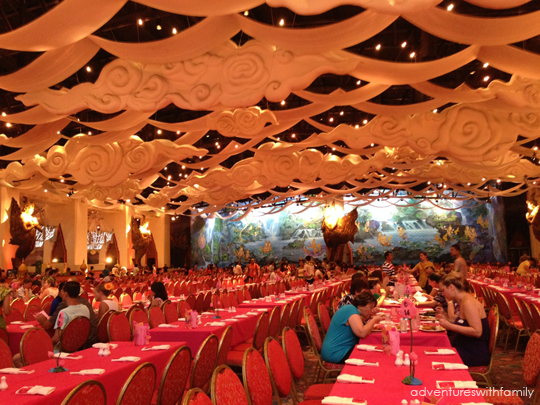 They have a separate halal buffet spread and eating area for muslim guests.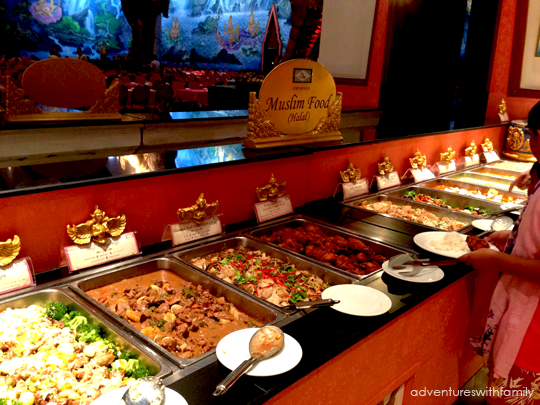 Read more about our visit to Phuket FantaSea.
2. Jungceylon Mall Food Court
If you are staying in Patong, you can head to Jungceylon Mall food court where there are several stalls selling halal food.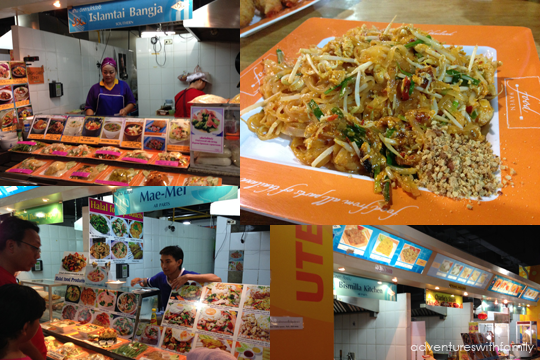 3. Phuket Weekend Night Market
There were quite a number of stalls selling cheap and good halal food at the Phuket Weekend Night Market.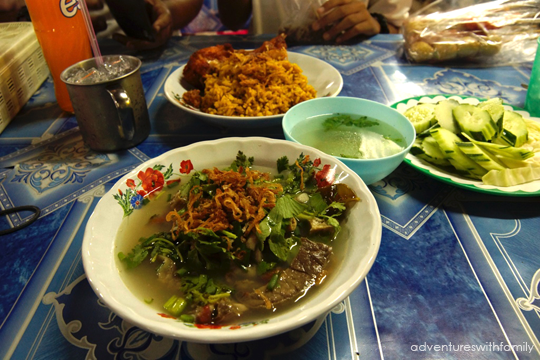 There were also quite a lot of halal take-away food stalls at the night market.  The food on sticks were drenched in Thai sweet chilli sauce for that ultimate Thai flavour.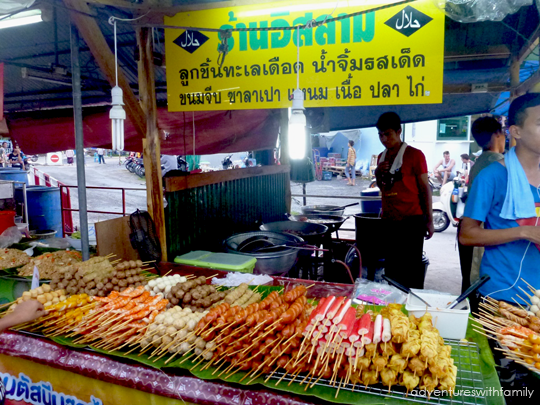 Fancy eating bugs?  Well, there were plenty of such crunchy snacks at the Phuket Weekend Night Market.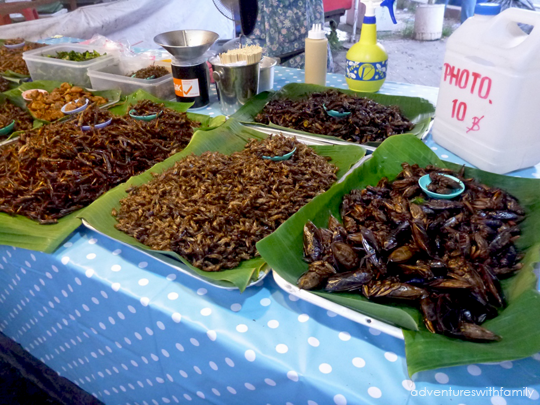 One thing that you must try at the Phuket Weekend Night Market is the small and round pineapple.  It was so juicy and sweet that we ate a couple of them each!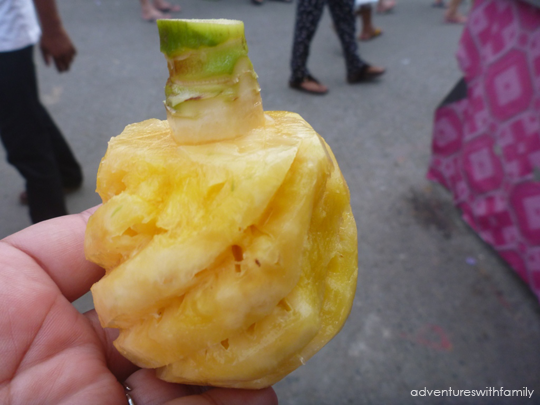 4. Koh Panyi Muslim Fishing Village
If you are heading out on a day trip to Phang Nga Bay, chances are, your boat will head to Koh Panyi Muslim fishing village for a seafood lunch.  The village on stilts above water was set up by muslim families from Indonesia in the 18th century because the law only permitted people of Thai national origins to own land.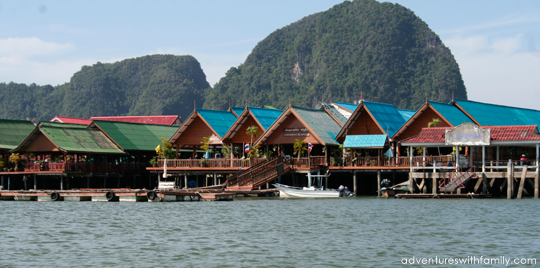 Halal food in Phuket
There are more halal eateries in Phuket that we did not get to visit during our short 3-day trip there.  Here are some of  them in the popular Patong Beach area:
You can find more halal food in Phuket on the map below.

Phuket Hotels near Halal food
If you are looking for hotels in Phuket near halal restaurants, here is a list.
Do note that Bangla Road (or Soi Bangla) is Phuket's party zone with lots of bars and loud music.  If you want your stay to be peaceful and quiet, stay away from hotels near this road.
Read more about our trip to Phuket here -> Phuket – Top Things to do with Kids.