Phuket is a popular travel destination in Thailand for many reasons – its sandy beaches, stunning scenery, delicious Thai food, great Thai massages, and bargain hunting.  Apart from these obvious attractions, there are lots of other fun things to do with kids.  Check out what we did on our 3-day trip to Phuket.
Day 1: Explore Patong and FantaSea
1. Have a splash at the beaches in Phuket
Few islands can boast an abundance of sandy beaches like Phuket.  It has so many beaches along its western coast with warm and clear waters that makes it a favourite beach destination.  One of the most popular beach in Phuket is Patong Beach. It is within walking distance to many hotels in the resort town of Patong and boasts a long sandy stretch of beach with numerous deck chairs to chill and relax while enjoying the sea breeze.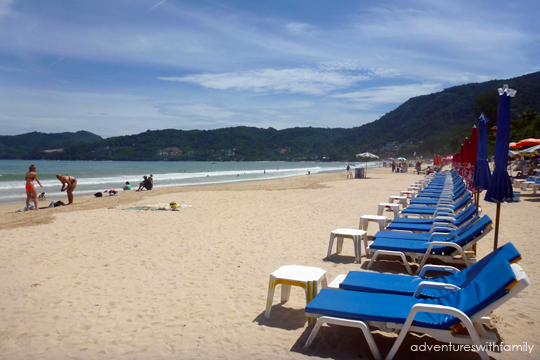 For less crowded beaches, try Kamala Beach, Karon Beach, Kata Beach, Bangtao Beach and Surin Beach.  You need to find transportation to bring you there though.
2. Shop till you drop
Shopaholics and bargain hunters will enjoy Phuket's great variety of shops from street stalls and local shops to huge department stores. We visited one of the most popular malls in Patong called the Jungceylon Mall with lots of shops and eateries.   We also headed out to the streets and explored the endless rows of shops there.  The Patong shopping area is also a good place to get a good and cheap Thai massage. Many are family-friendly and can even do gentle Thai massages for kids.  My little girl thoroughly enjoyed her first massage there.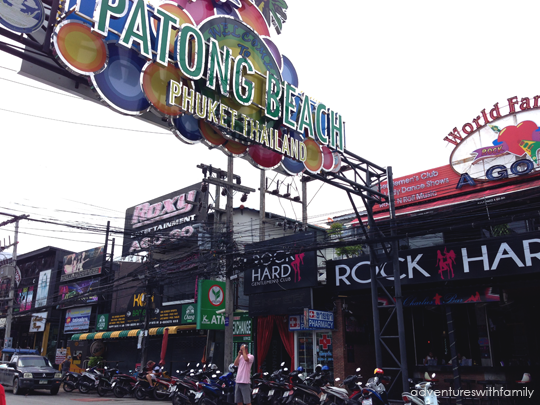 Other popular shopping areas include Phuket's Premium Outlet, and Banana Walk.  You can also get good quality Thai silk at Jim Thompson.
3. Tuk-Tuk Ride
One of the most unique way to travel around Phuket is via a Tuk Tuk.  You must try it with the kids at least once when visiting Phuket.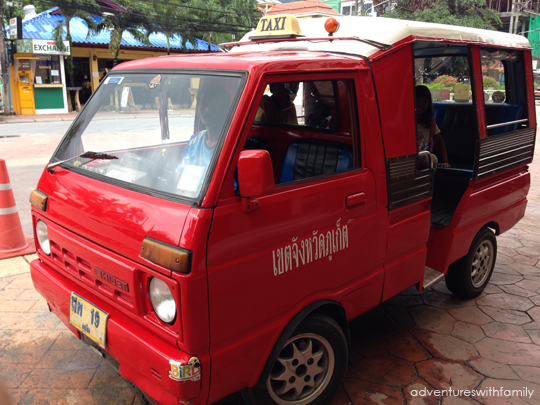 4. Phuket FantaSea
In the evening, head to Phuket FantaSea and have a feast at the largest buffet in Asia. After dinner, explore the Thai cultural themed park, before watching an amazing Las Vegas-style show with songs and dances from different regions of Thailand, complete with acrobats and performing animals that the kids will surely enjoy.  Read more about our visit to FantaSea.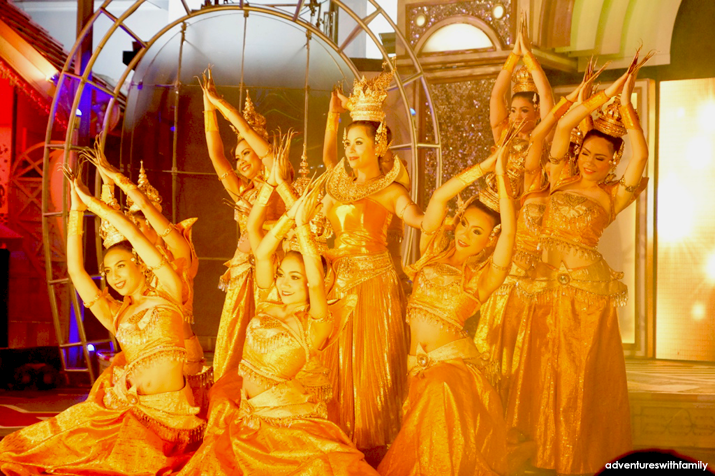 Other popular nighttime shows include Simon Cabaret.
Day 2: Phuket Island and City Tour
5.  Scenic Viewpoints
Take a drive along Phuket's western coast and enjoy panoramic sea views.  One of the most popular viewpoints is the Karon-Kata Viewpoints with fabulous views of Karon and Kata beaches.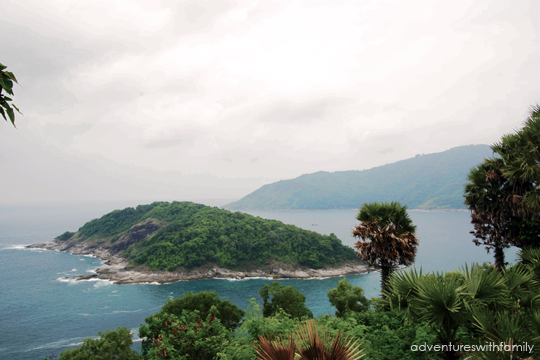 Unfortunately, we visited on a cloudy day, so the view was not as clear as we had hoped.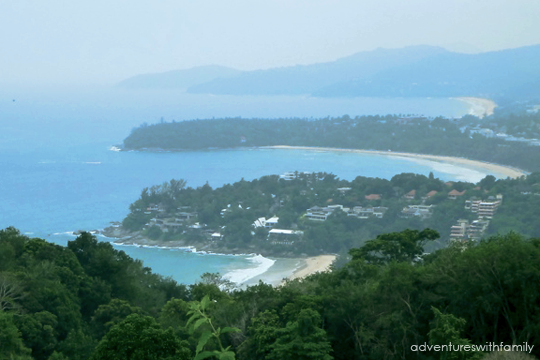 \
Another popular viewpoint is the Promthep Cape viewpoint which is best seen at sunset.
6. Wat Chalong Temple
Visit Wat Chalong temple to understand more about the culture and religious beliefs of the local people.  Wat Chalong is one of the most important temples in Phuket and visited by thousands each year.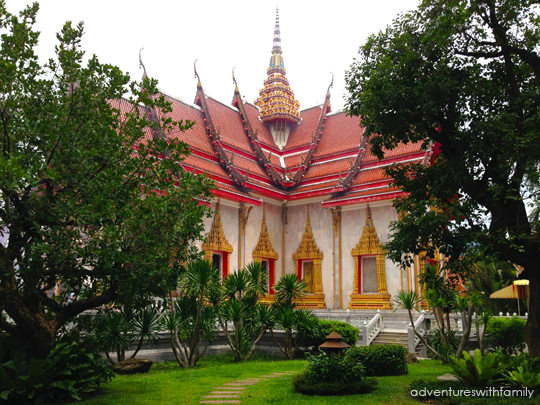 At the temple, we were fortunate to witness two local brides in beautiful Thai bridal outfits taking their wedding photographs.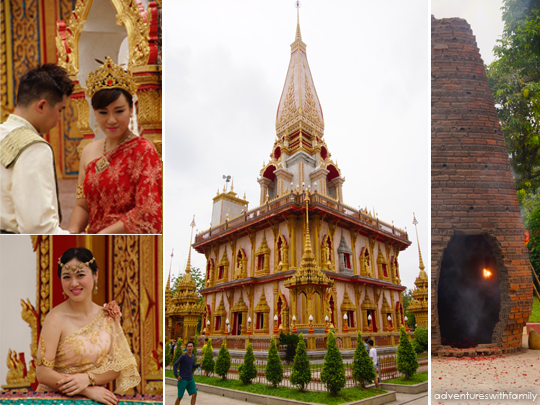 7. Big Buddha
Our city tour brought us to another place with a panoramic view of Phuket which is at the Big Buddha. From the size of the Buddha, you can tell how significant Buddhism is in Thailand.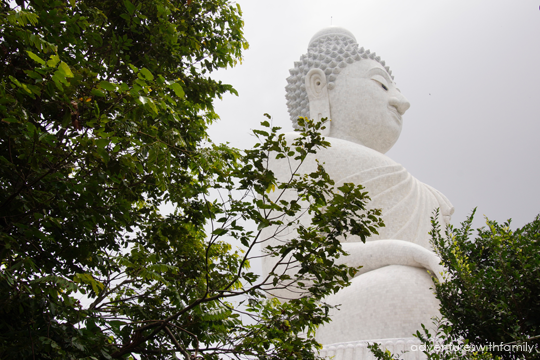 Unfortunately, it was a cloudy day, and our view of the city from the Big Buddha temple site was not that great.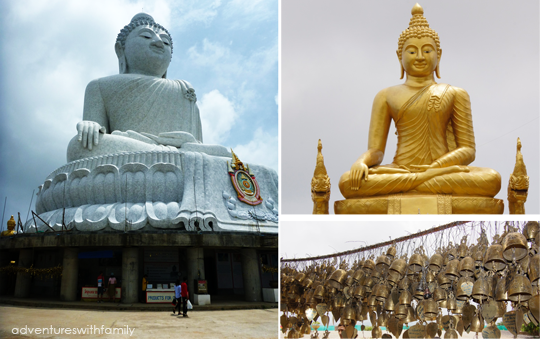 8. Siam Safari 4-in-1 tour with Elephant Trekking
Elephant Trekking is one of the most unique experience in Thailand that your kids will remember for a long time.  At Siam Safari, we did not only go on an elephant trekking safari, we also had an educational tour of rice farming, rubber tapping, Thai curry demonstration and an opportunity to interact with the baby elephants.  Read more about our trip to Siam Safari and Elephant Trekking.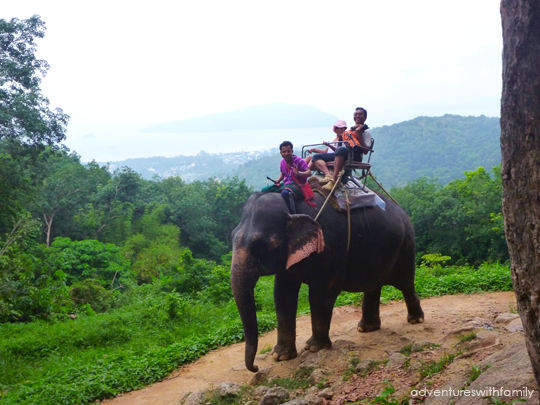 9. Phuket Night Markets
If you are in Phuket on a weekend, visit the Night Market and Walking Street at Old Phuket Town to savour the local street food fare and to check out locally-made handicrafts, apparels, accessories and souvenirs.
Day 3: More Fun Activities
10. Go-Karting
Have a spin at the Go-Karting track.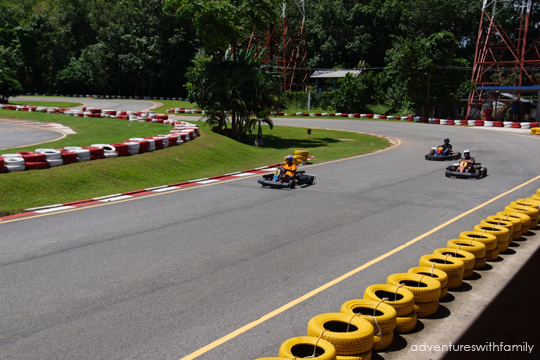 11. Shooting Range
Older kids can try and see if they are sharp shooters, or can minimally hit the target board at the shooting range.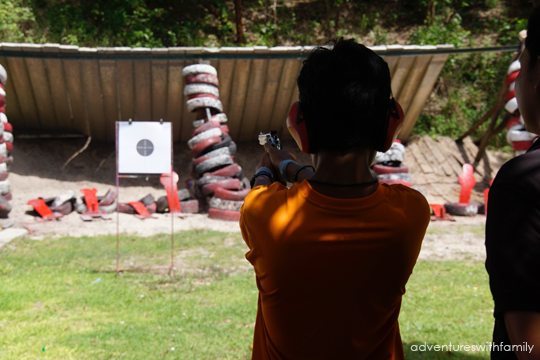 12. Trick Eye Museum
Have loads of fun taking pictures with 3D optical artwork at Phuket's Trick Eye Museum.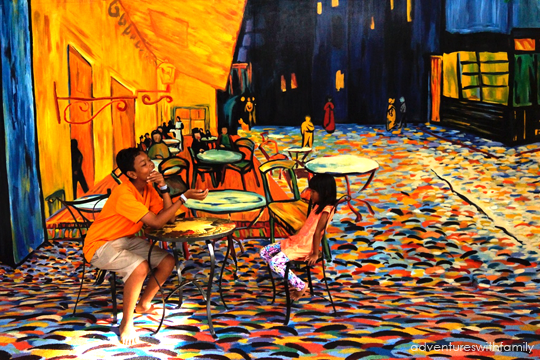 Other fun activities in Phuket
13. Dino Park Mini Golf
If your kids enjoy mini golf and dinosaurs, bring them to the Dino Park Mini Golf that is opened from 10am to 11pm.  Visit its official site at www.dinopark.com.
14. Zorbing at RollerBall
If you want a bit of an adrenaline rush, try the world's longest Zorbing experience in a rollerball down a  190m long hill near Patong Beach.  Visit its official site at www.rollerball.co.
Day Trips from Phuket
There are many day trips from Phuket that you can do with the family.
15. James Bond Island and Phang Nga Bay
One of the popular day trips from Phuket is visiting James Bond island and Phang Nga Bay.  The islet Ko Tapu is a limestone rock that found its fame through Roger Moore's 1974 James Bond film "The Man with the Golden Gun".  Since then, the island gained its nickname as "James Bond Island".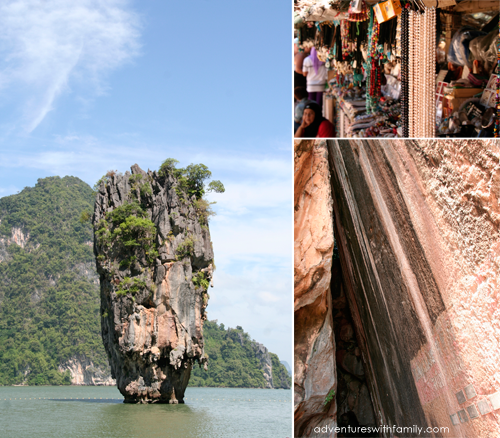 We visited James Bond Island and Phang Nga Bay during our Phuket shore excursion from our Cruise onboard Superstar Virgo.  Read more about our trip to James Bond Island and Phang Nga Bay.
Some tours include sea kayaking and a visit to the Koh Panyee Fishing village for lunch.
16. Koh Panyee Fishing Village
Enjoy the freshest seafood cooked in Thai style at the Koh Panyee fishing village.  There are many tours that combine James Bond island tour with a seafood meal at Koh Panyee Fishing village.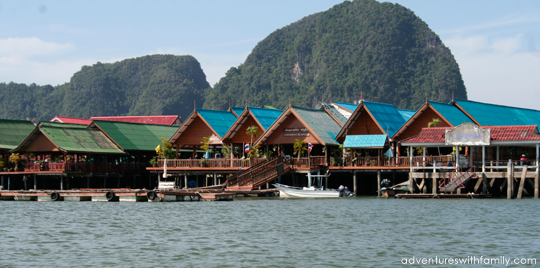 17. Phi Phi Island
Phi Phi island is one of the most beautiful islands in Thailand.  A Phi Phi island day trip from Phuket by speedboat is one of the most popular day trips from Phuket.  However, do note that at every stop, there may be so many people that you can hardly enjoy the islands.  If you want to know how we were able to avoid the crowds and enjoy the beaches almost to ourselves, read this – Phi Phi island-hoping without the crowd.  Also, find out one of the most memorable places that we stayed on Phi Phi island here ->  Mama Beach Residence.
Bonus – Krabi Island
If you are already in Phuket, why not continue your journey from Phuket to Krabi?  You can easily reach Krabi by ferry.  Read more about our Krabi adventures with kids.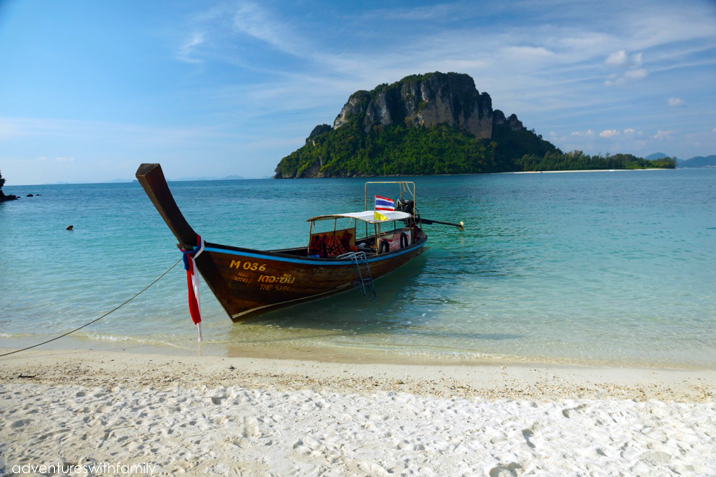 Tips
The best time to go is between November and April where the weather is just perfect.  Between May and October, the monsoon rains can bring unpredictable swimming conditions, but the prices of hotels are much lower in comparison. If you are not planning to do much outdoor activities,  and just want to relax in a great hotel or private-pool villa, then go during the low season.
We booked our land tours through Phuket SRC Travel, which was one of the recommended travel agents on TripAdvisor.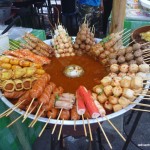 For muslim travellers, read more about Halal Food in Phuket to Try
Where to Stay
The Patong Beach area is a very popular area to stay in Phuket as it is within walking distance to the beach, shops and eateries. It is also easy to catch a tuk tuk to bring you around.  However, there are not many hotels with family rooms.  Here are some of the popular ones in Patong with family rooms:
For the full list, click here -> List of hotels in Phuket with family rooms.