Elephant Trekking is one of the top things to do with kids in Phuket, Thailand.   When visiting Thailand, you can't help but notice elephants everywhere, from elephant motifs on souvenirs to wooden elephant statues.  Elephants are revered in Thailand, and going on an elephant safari is something that many would love to include in their travel bucket list.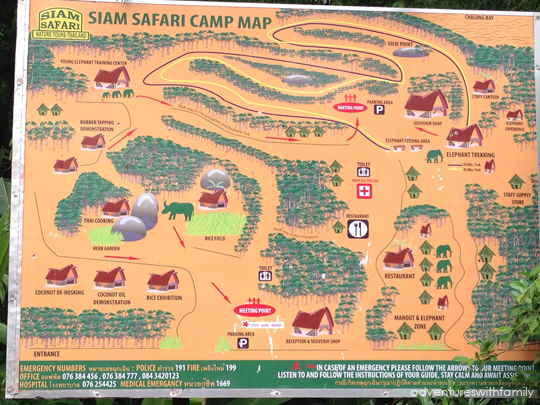 However, after reading numerous comments about how unethical elephant tourism is, we were a little apprehensive.  Fortunately, the elephant camp at Siam Safari Nature Tours is an elephant camp (and the only one in Phuket and Southern Thailand) that is certified by the Royal Thai Government and follows international safety standards.
Elephant Trekking at Siam Safari
Before the ride, we were introduced to the elephants and their professional handlers (also known as mahouts).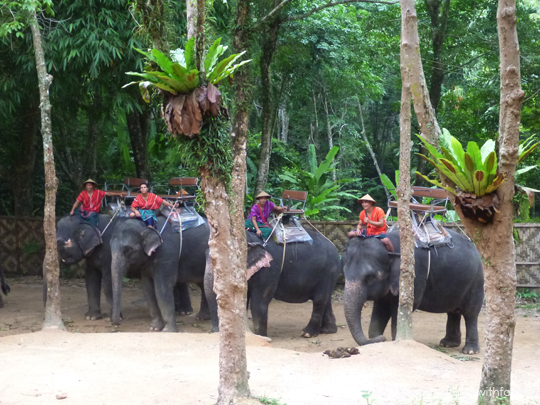 Each elephant can take 2 persons on average, or 1 adult and 2 children, excluding the mahout.  The elephant trek is about 30 to 45 minutes through a lush jungle.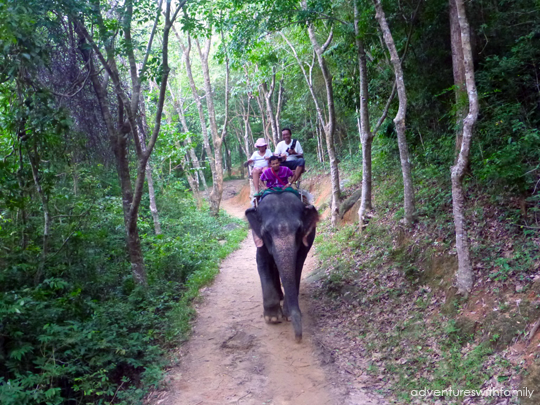 About halfway through the trek, we were treated with a fabulous view of Chalong Bay and its many islands.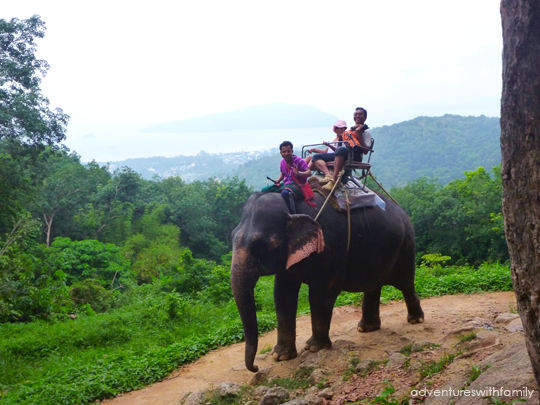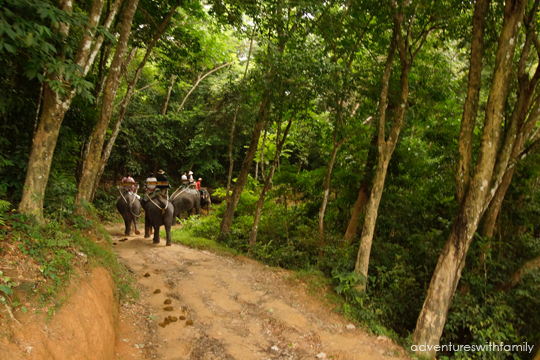 Coffee Break
After the elephant trekking, a light snack of Thai coconut and corn pancakes were served together with aromatic Thai coffee or tea.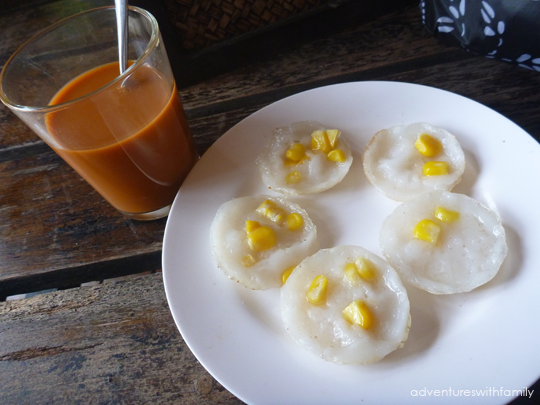 While having our coffee break, the kiddos got to see how a water buffalo ploughs through a rice paddy field.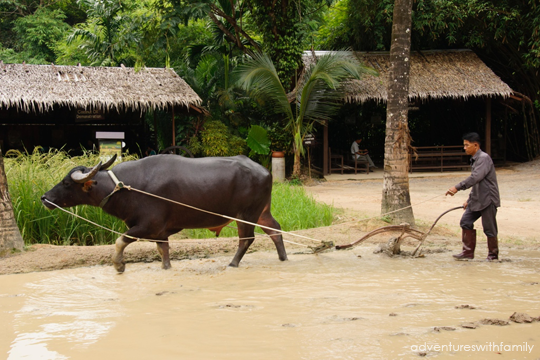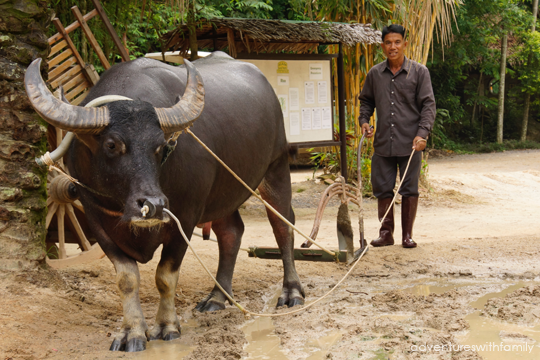 We were also given a chance to ride on a wooden cart pulled by the buffalo.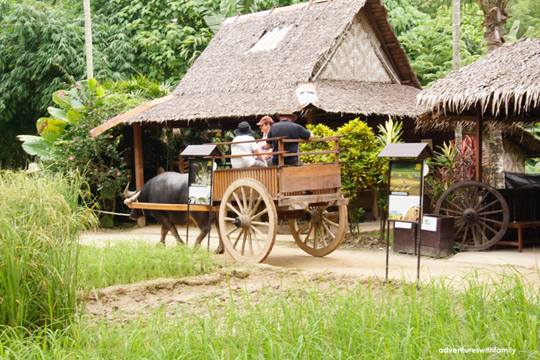 Learning about Rice Farming
The kiddos learned a little bit about rice farming at Siam Safari.  They were able to see different stages of growth of the rice paddy fields.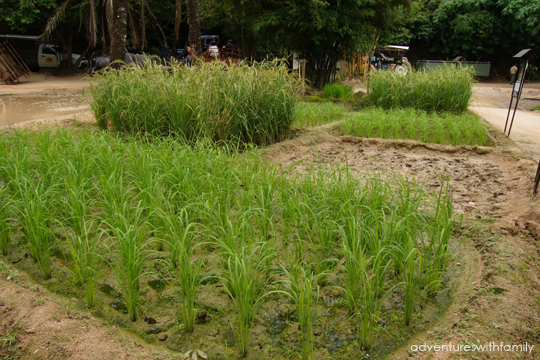 They also learned the traditional way rice is processed after harvest.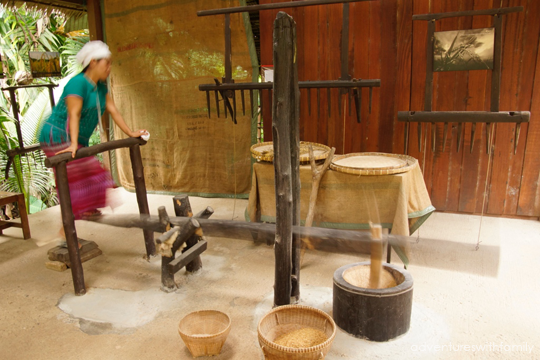 After much pounding and tossing, they saw how rice grains get separated from the husks.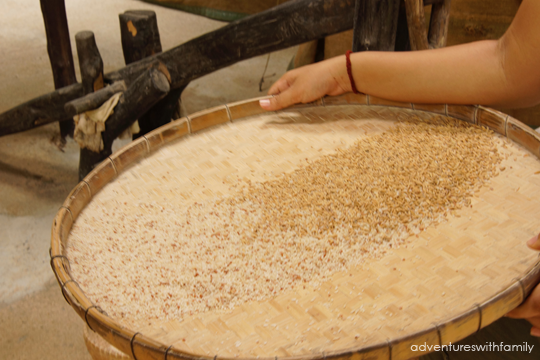 Thai Curry Cooking Demonstration
Next, we learned how Thai curry is prepared.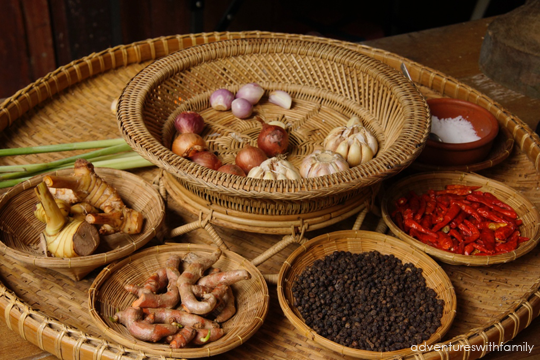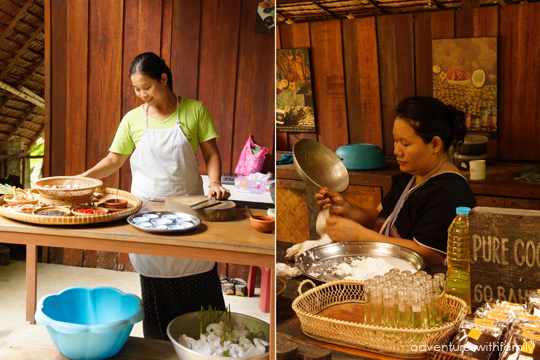 We also learned many things about coconut, from coconut husking, grating, and producing coconut oil and toasted coconut.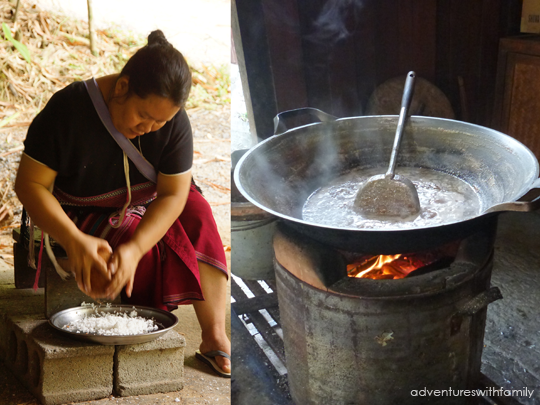 After the curry and coconut oil demonstrations, we visited a rubber plantation and learned how rubber tapping is done, and how the rubber sap is used to produce natural rubber.
Meet Siam Safari's Young Elephants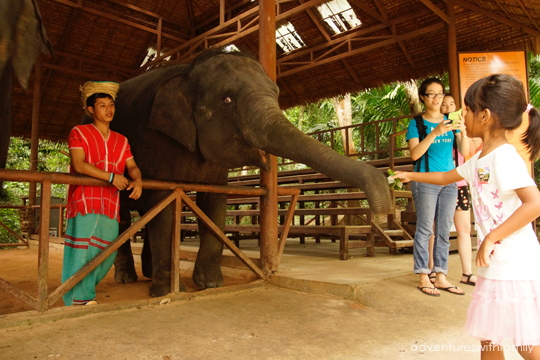 At Siam Safari, visitors had the the opportunity to interact with the young elephants.  My girl was happy to be given a chance to feed the baby elephant.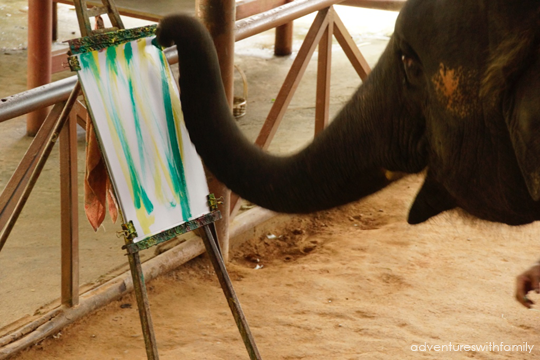 The young elephants put on a show for its guests and even demonstrated their ability to paint.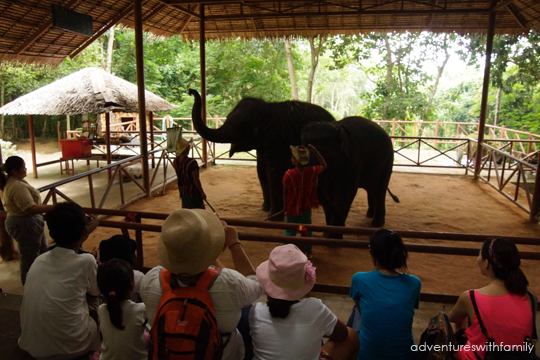 We ended our memorable Siam Safari tour with a Thai buffet lunch overlooking the hills of Phuket.
Tips on visiting Siam Safari
You can arrange book either a morning or afternoon tour. The morning tour starts at 9am while the afternoon tour starts at 2pm. Tickets can be purchased online through their official site

www.siamsafari.com

.
Round-trip hotel transfers are included in the tour price.
Where to Stay in Phuket
There are plenty of hotels in Phuket.  Find available hotels and the great rates here -> Hotels in Phuket.